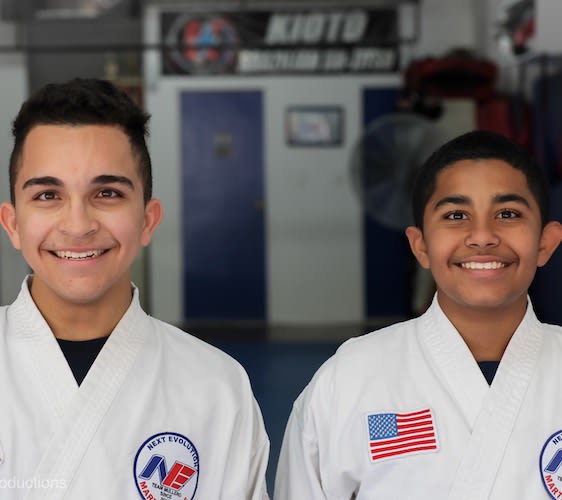 Delsin and Aidan Serrano
The dynamic brother duo joined the Next Evolution Martial Arts family when they were just 5 and 4 years old! Throughout their years at Next Evolution these young gentlemen have had incredible growth inside and outside the dojo. Both are Jr. Black Belts in Kaizen Karate Do under Professor Mullero.

As Jr. Black Belts they are learning to assist Professor Mullero with the children's karate program. They take their leadership role incredibly serious and are very passionate in helping the children achieve the benefits of Martial Arts the same way they have through Professor Mullero.

They also take part in the Teens Kioto Brazilian Jiu Jitsu program where Delsin is an orange belt and Aidan is a yellow belt.